Essential Information in a Single View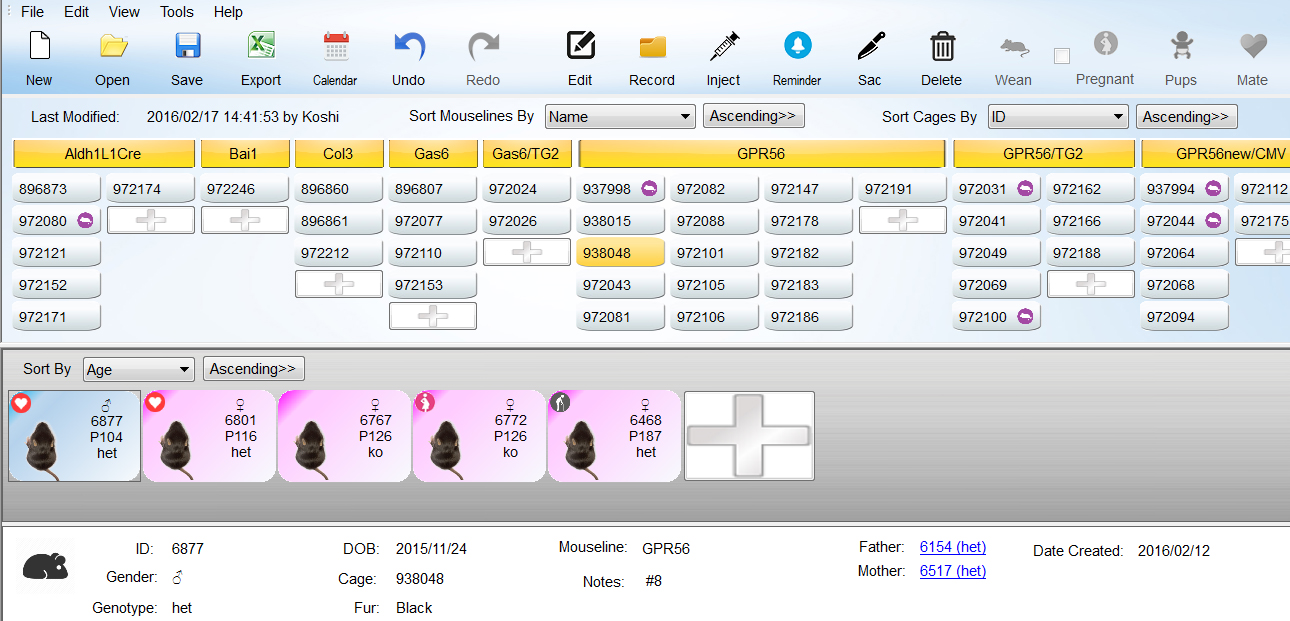 The main screen contains all the essential information you need to know. It shows you all the cages, with icons representing the weanling dates or overcrowdings. Clicking on the cage lets you see the mice in the cage, with icons showing pregnancy, breeding, being too old etc.
Reminders for Important Dates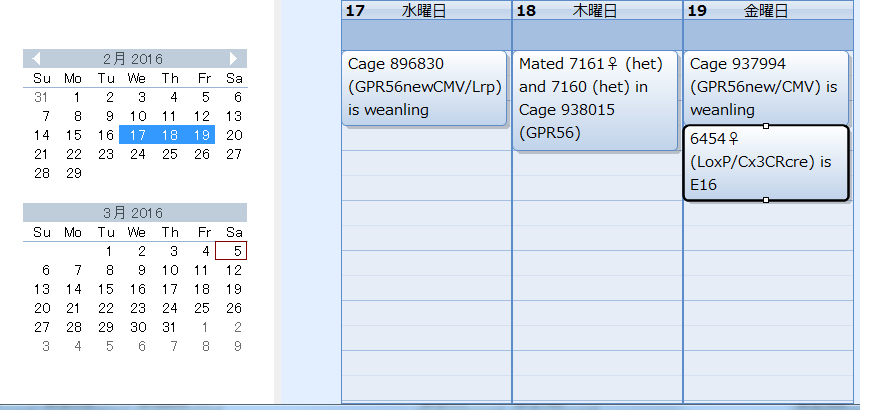 The calendar tells you all the important dates, including breeding dates, weanling dates, the day you want to harvest your mice.
*Because the screenshot was taken on a Japanese computer, some labels are locally customized.
Import From and Export To Excel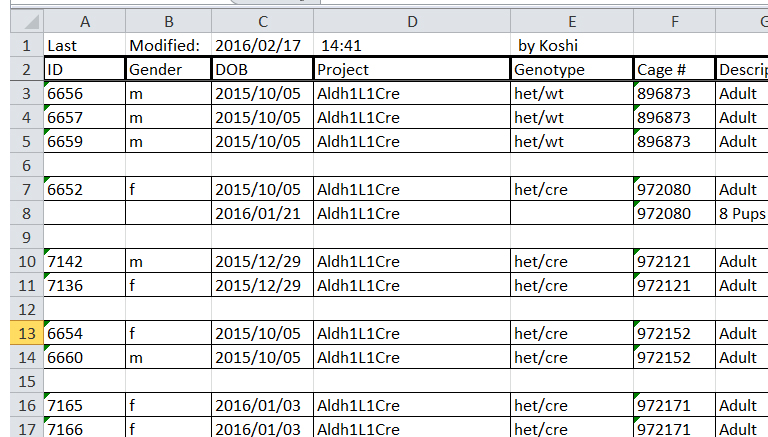 With one click, you can import data from or export data to Excel, which can then be printed out and carried with you. The information is formatted in a clear and concise manner and allows you to find the desired row and column in a glance.
Highlights of Functions
Tracks complete parental lineage
Records all breedings, including timed pregnancy (with weights)
Records injections (or any treatments) and dates of injections
Reminds of overcrowded cages, weanling animals, pup delivery, and desired ages
Categorization into different mouselines